All my life I work for realized my goals, because this help to motivate my actions and try more hard every day, that aren't always easy objectives, but it is important for me have them to give direction to the priorities.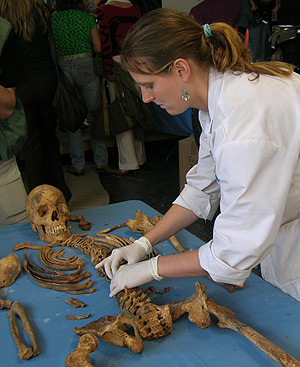 My first priority is my professional life, I want my degree in physical anthropology and then continue my studies with a master and doctorate, should the opportunity I would like to work in England in the anthropology Forence. Besides a professional specialist in my field I would like to be a professional ethics and responsibility.
In the social aspect, a change of country would mean creating new friendships and personal relationships in general, but I love British culture and is a personal challenge to learn all about relate in different places. Is a test of my intelligence and abilities!
One of the most complicated things related to my dream of living in England is my family, because it not easy being away from them and would be even harder if I am in the other side of the world. Now if I create my own family, we might be a couple and one or two children, provided you have the good conditions for that.
Finally, in 15 years more, I hope to be a professional to make something useful of their knowledge in the field of anthropology Forence, working in England and, if given the opportunity, make a new friends and a small family with whom to share.